Climate Tech
Building solutions for a greener future
We turn complex climate challenges into user-friendly tech solutions, making sustainability a first choice.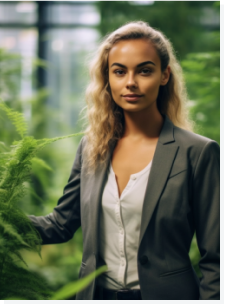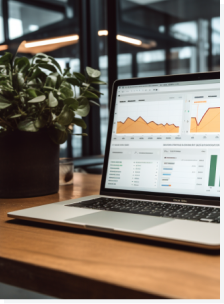 4+
years helping in Sustainable Tech

Effortless Green Tech
Develop efficient applications that automate and simplify complex processes, making sustainable solutions more accessible.
Unified Solutions
Making apps for climate tech is like putting together a puzzle with pieces from different fields. By mixing math, physics, and geography into your apps, you're crafting strong tools to help fix environmental problems.

Performance Smoothness
Handling heavy calculations can slow down apps. Imagine an application performing these tasks seamlessly, keeping operations smooth and reliable.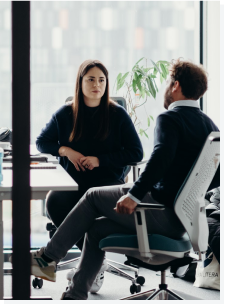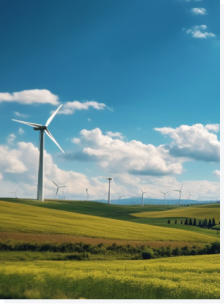 How can we help?
We're here to strengthen your Climate Tech team with a talented group of specialists. Whether it's handling complex sustainability calculations, automating intricate processes, or developing scalable and efficient climate tech solutions, we're ready to lend a helping hand.
With our team, you can focus on your core mission while we boost your productivity and effectiveness. We aim to deliver value that extends far beyond the short term.
Eco and well designed systems, this is the future.
What could be more powerful than revolutionizing the design process for solar panel systems, making it incredibly user-friendly and efficient? Check our client's journey where we took on this challenge and delivered an effective automated solution!
See how we helped
What comes to mind if I describe our colleagues from Amsterdam Standard? Much more than an extension of our team! It is a great pleasure to work with such smart, talented, and committed people. Beyond the team's close collaboration, we at PRé genuinely appreciate the attention to details and customer satisfaction provided by the entire company. Looking forward to continuing our work together for the years to come.

Steven le Corvaisier
Software Team Lead at PRé
Reviews
You can join our exclusive club of SaaS Founders. Gain our know-how and valuable connections.

Cyril Mallet
CTO at Platform161
We have been working with Amsterdam Standard since 2017 on several IT projects, sometimes under tight deadlines and with high expectations. We are very appreciative of their expertise and professionalism in software development, but also in project management and user experience design when we needed to quickly scale up there. Communication is often challenging when outsourcing, but Amsterdam Standard easily integrates with our own development processes, which makes everything straightforward. We now have a strong relationship with Amsterdam Standard and we recommend them to anyone looking for quality IT services.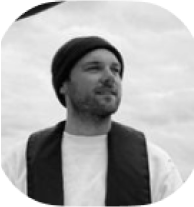 Zeno Lampe
IT manager at MrWork
I've worked with Amsterdam Standard for 8 years now and it has been a great journey so far. We were able to grow faster together. Without my team in Krakow and the great leadership of Alek, MrWork wouldn't have the success it has today. The developers at Amsterdam Standard took the development of our software platform to the next level. They are a great team that delivers amazing quality!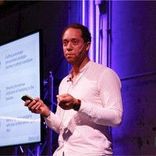 Dirk Meeuws
COO/CTO at OnRecruit
We will rather expand our team with Amsterdam Standard in Poland than search for new hires in the Netherlands. The OnRecruit team is a truly perfect.

Jeroen van Der Heide
Director at Zanders
I am very positive about our cooperation. Amsterdam Standard takes a practical approach and has the ability to take on various tasks and perform them in a high quality manner. Their specialists have been able to build a working digital product from scratch, using only an Excel sheet as a first reference. Customers are showing an interest in our product, mainly thanks to the design and technology used to showcase our content. Amsterdam Standard is a company with which the cooperation runs very smoothly, even if we only work together remotely.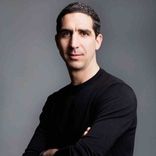 Daniel Duivestein
CEO at GoPhoto
If you are looking for a smart tech partner for the long term then Amsterdam Standard is definitely the party to consider. We have been working together for 8 years and Amsterdam Standard has been the key-to-success for our business
Ready to extend your team?
Does this sound interesting to you? Let's discuss your needs. We are here to think with you and explore the opportunity of team augmentation.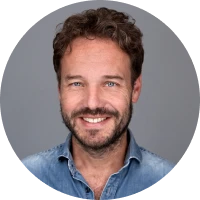 Leopold van Oosten
CEO & Founder
Hi! I'm Leo.
In this introductory call:
I'll listen to the problems you're experiencing.
Strategise how to overcome them.
Show you some of our work.
Tell you about our pricing.
Answer any other questions you have!
Environmental Technology Solutions
Sustainable Tech
Green Innovation
Clean Tech
Eco-friendly Technology
Renewable Energy Solutions
Sustainability Tech
Climate Innovation
Carbon Reduction Technology
Environmental Conservation Tech