Esdec: innovative design tool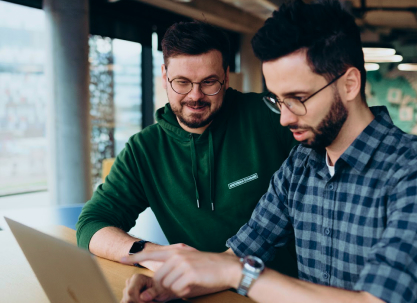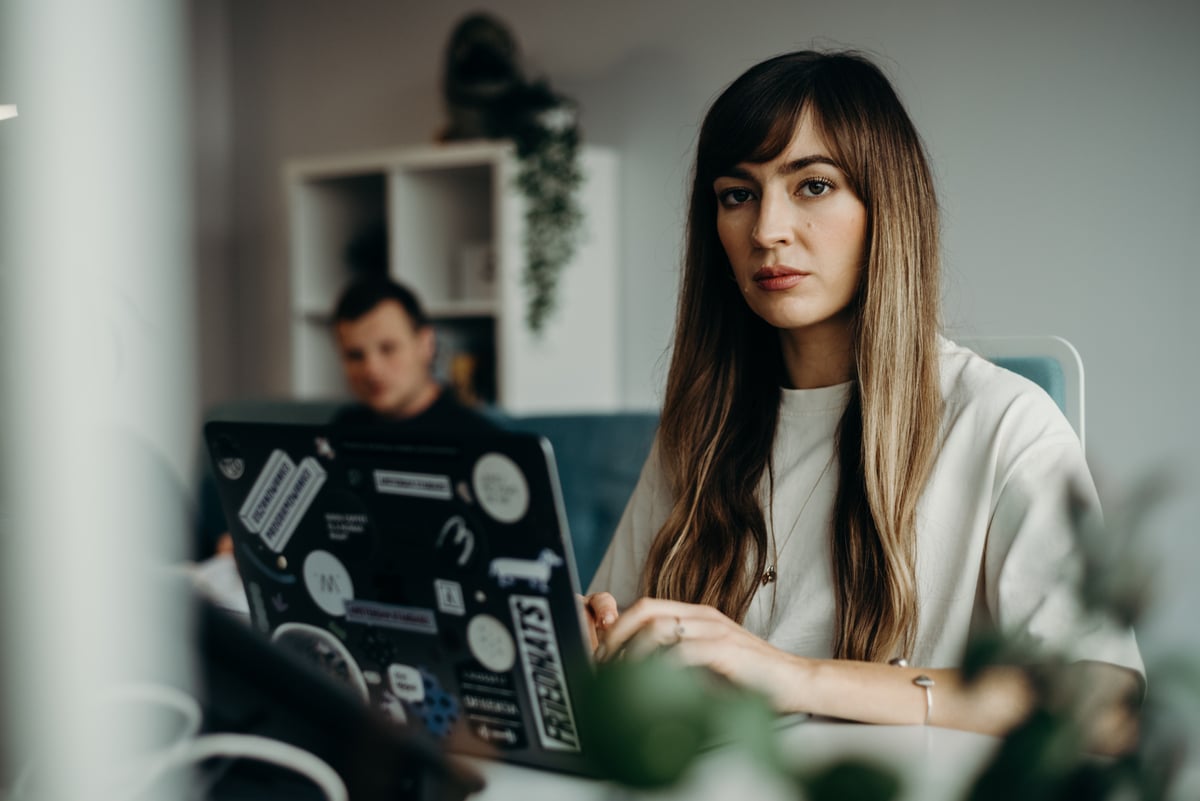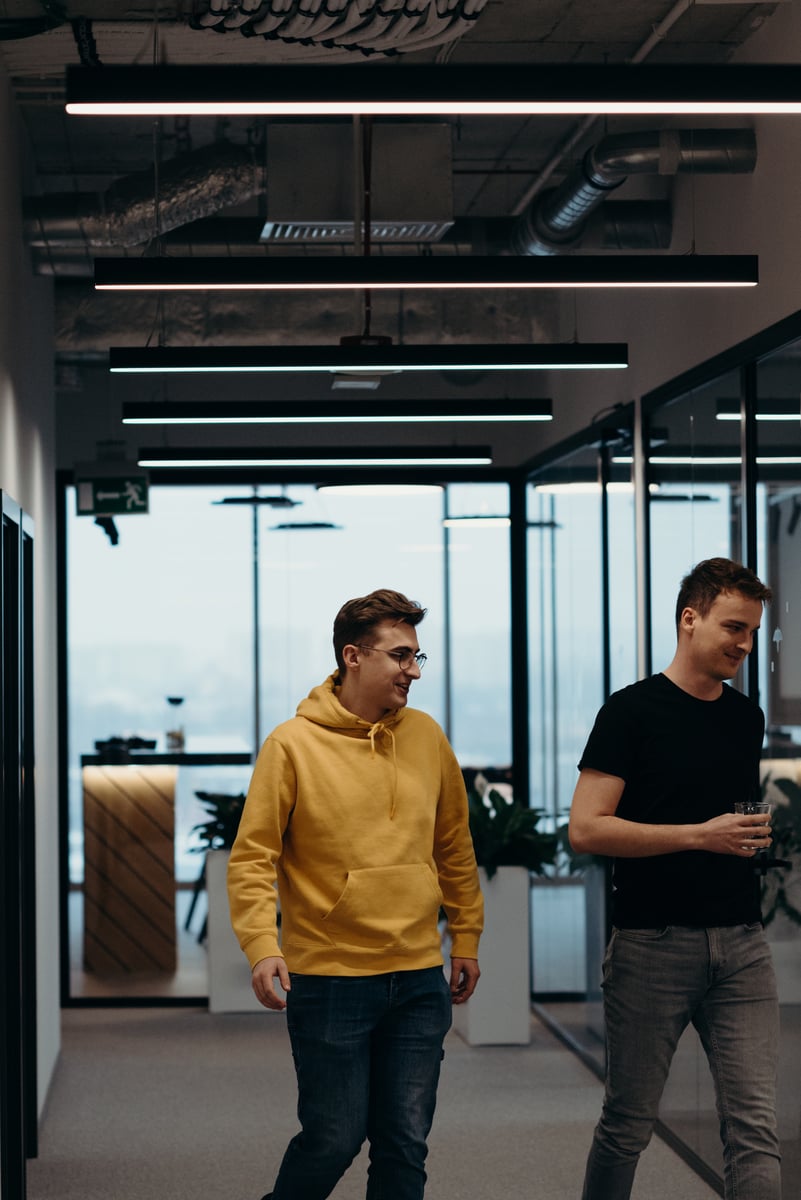 The Challenge
Esdec, a leading manufacturer of professional mounting systems for solar panels, faced significant challenges with its outdated and inefficient homemade calculation system. The company needed a modern solution to meet the demands of new markets in Europe and America, as it planned to launch two new products.
#SolarPanel
#InnovativeDesign
#SustainableEnergy
#TechRevolution
#GreenTechnology
The Problem
Esdec's homemade calculation system was slow, difficult to use, and not user-friendly, based on outdated technology. This posed a significant obstacle as the company aimed to expand its offerings and enter new markets.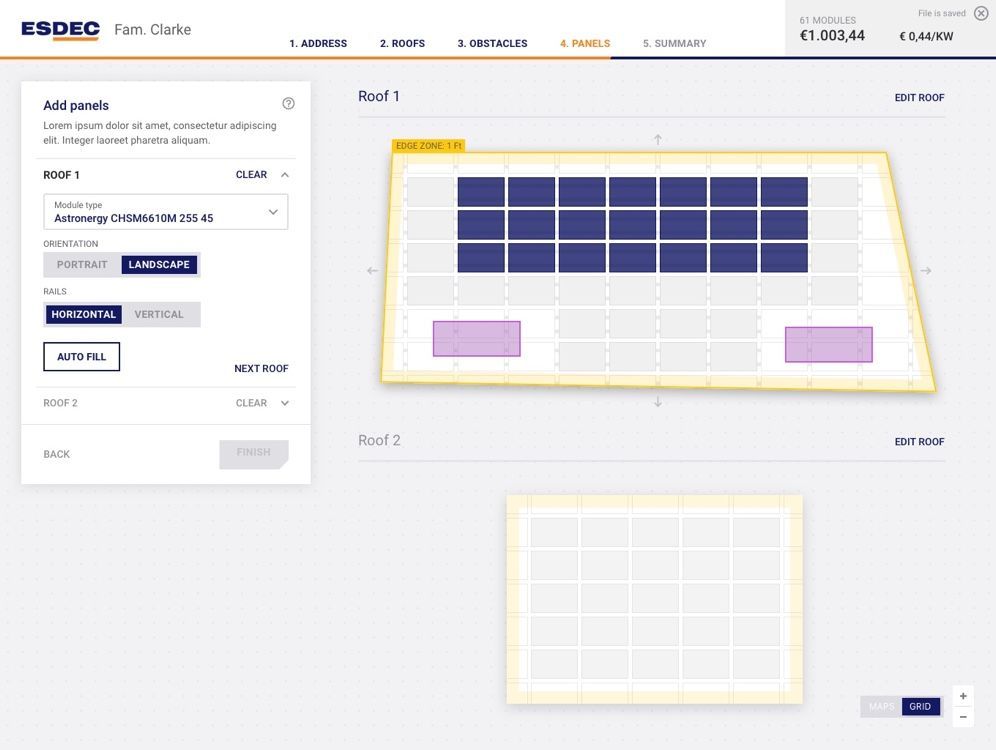 The Journey
When Esdec approached us, it was clear that the homemade calculation system they were using needed a significant update. It was slow, not user-friendly, and based on outdated technology. Furthermore, Esdec was planning to launch two new products in Europe and America and needed a modern system that would meet the demands of these new markets.

To tackle this challenge, a team of skilled professionals was assembled in April 2018, including two UX designers, two front-end developers, five back-end developers, a QA, and a project manager. This team collaborated closely with the Esdec product and marketing team, with the project management on the product side led by Esdec and the development and infrastructure side managed by us.

The system, mainly built in JavaScript (React), required an in-depth understanding of product characteristics and regulations regarding the US market. The calculations had to conform to US standardization (ASCE 7-16). This required a PE Stamp for calculations, which was issued for the tool after backing it with the professional knowledge of TECSI Solar Inc. experts.

Despite the differences in requirements for the EU and US versions, the team brought almost the same user interface to both, with heavy region-specific calculations hidden behind the scenes. The tool was among the first available in the US market to adopt the ASCE 7-16 Standard.

However, the team faced challenges post-release when it came to versioning of end-user projects. Backward compatibility was essential for users to reopen projects created in the former release. The team made a reusable library that allowed projects to migrate to the newest version "on the fly" when opened by their owner.
All further challenges were strategically prioritized within regular sprints, ensuring a smooth and successful project outcome.
The Outcome
The result was a user-friendly calculation tool fully integrated with Bing's satellite maps, allowing users to make accurate calculations for sloping and flat roofs and easily order the right materials for their installations. This tool has revolutionized Esdec's order process, becoming the go-to starting point for nearly all transactions. Furthermore, as Esdec prepares to expand its reach globally, this tool proudly stands as one of the first in the US market to adopt the ASCE 7-16 Standard, marking a significant milestone in its evolution.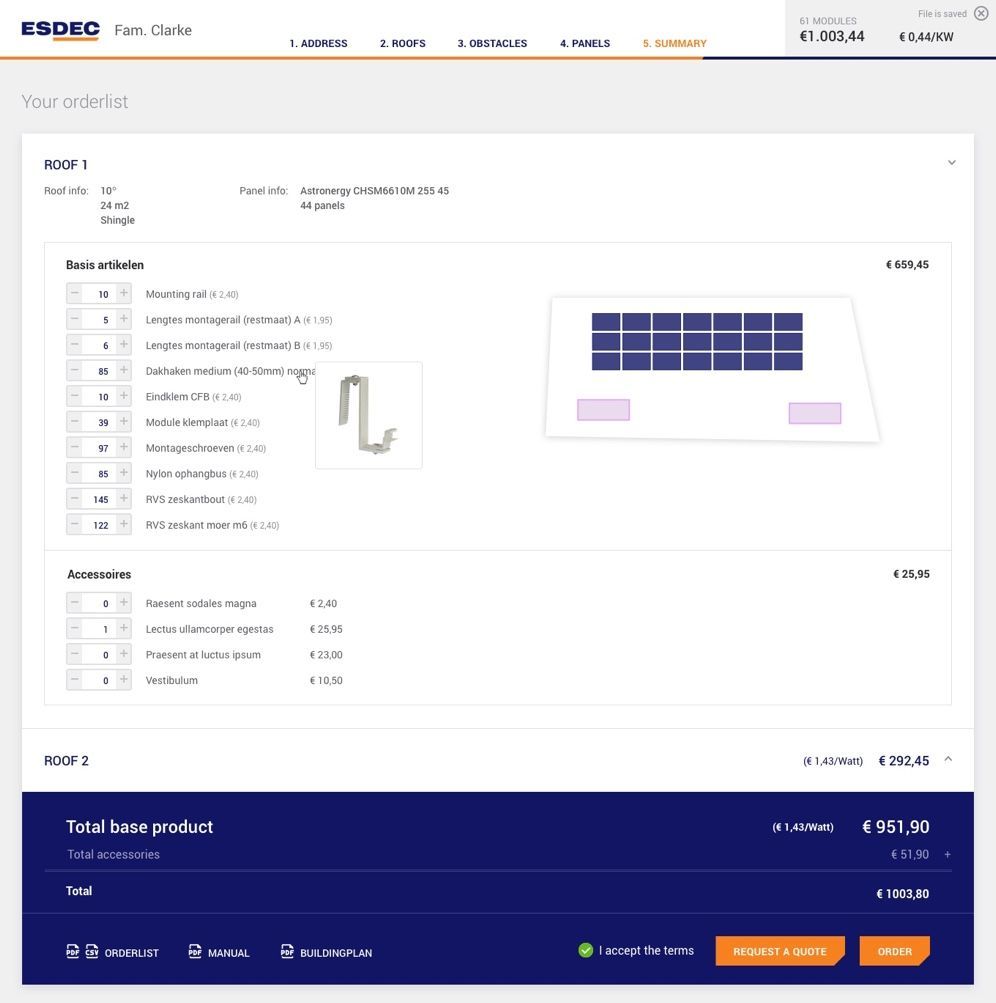 Conclusion
The collaboration between Esdec and Amsterdam Standard has revolutionised the solar panel installation industry, resulting in a cutting-edge design tool that enhances efficiency, user-friendliness, and compliance with industry standards. The project is a testament to the power of collaboration and innovation in overcoming challenges and driving industry advancements.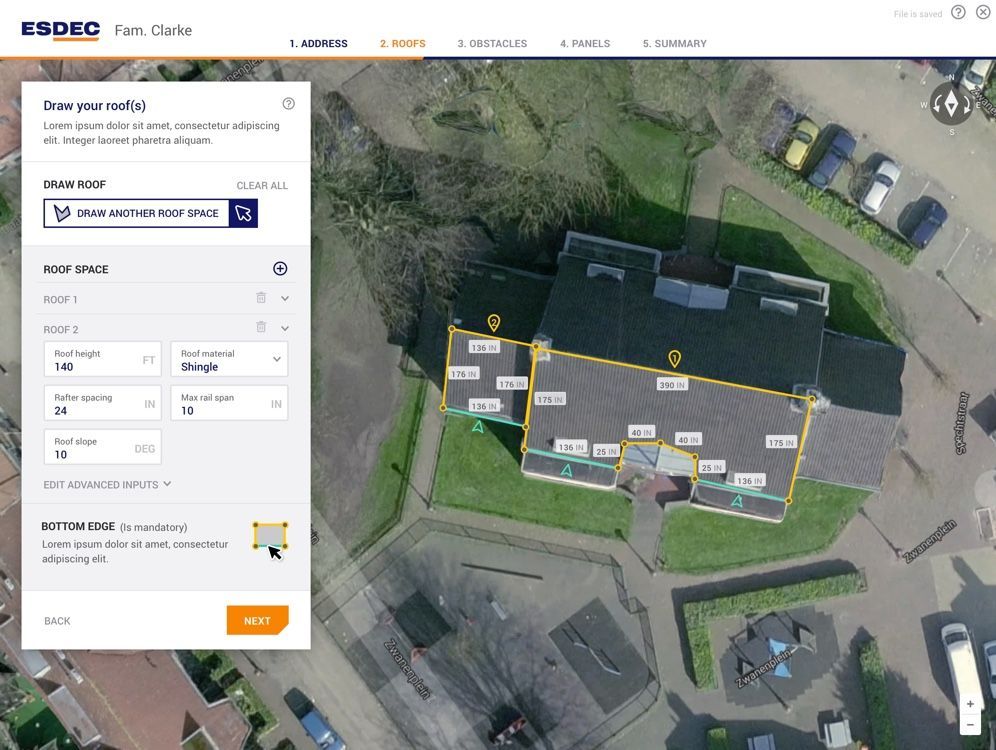 Ready to boost your calculations?
Does this resonate with your challenges? Let's discuss your needs. We're here to brainstorm and explore the potential of enhancing your capabilities.